By Elizabeth Gibson
Huffington Post
'Tis the season for dreading what family and friends might say at the holiday dinner table.
When politics differ, and this year there has been a lot of differing, how do you push back and educate without the entire meal exploding? Surely, there is a healthier method than twisting your napkin in knots under the table?
This year, consider a sneak attack in the form of literature. Infiltrate the book shelves of your familial adversaries with holiday gifts that make the recipients think. Distract them with engaging plots while slipping in social justice morals.
It is no accident that the rise of the human rights movement largely coincided with the advent of paperback literature. When print hit the shelves, it was the first time that people could get inside the head of someone from a different background. We become attached to characters and their struggles. We cheer them on and develop empathy.
Now, this can go too far. Often we romanticize poverty and struggle. Think of how overrepresented orphans are in literature and film, from Oliver Twist to half of Disney. Happily-ever-after endings can make everything look easy and trivialize the trauma, uncertainty, and messy imperfection of humanity.
However, there are plenty of extraordinary books out there that do not pull their punches, books that embrace a realistic narrative and make us think and feel. There is no guarantee that these books will resolve all the holiday tensions in your household – good luck with that – but maybe when the dishes are washed and the decorations are back in their boxes, the books that you gifted will be quietly changing hearts and minds. Tactical book gifting is not foolproof, but it might be a productive alternative to yelling at your friend's uncle over a plate of cookies.
To get you started, here is a reading list from the book club at the New York Legal Assistance Group. This year's list focuses on immigration in light of how divisive this topic was in 2017.
Hopefully, these books challenge you and your loved ones to view the world through different eyes this holiday season.
Social Justice Holiday Reading Gift Guide: Understanding Immigration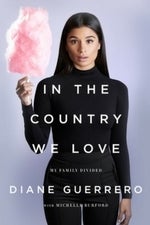 In the immigration debate, we too seldom hear the voices of those most directly affected, immigrants and their families. In this book, actress Diane Guerrero, best known for her roles in "Orange Is the New Black" and "Jane the Virgin," tells her own story. Her autobiography is full of humor and showbiz drama. However, this also is her account of what it feels like as a 14-year-old child to get home from school and find an empty house. After both her parents were deported, Guerrero, a native-born U.S. citizen, stayed behind and tried to make the most of her parents' sacrifices.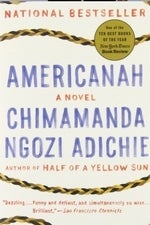 What kind of book list would this be without literary darling Americanah? Beyond the critical acclaim, Americanah challenges you to face race, class, gender, nationality, and every aspect of identity while weaving a story about two immigrants. One character has academic and career success in the United States, but she is unsure whether she is happy in her adopted home. Across the Atlantic, her old boyfriend finds himself coming to terms with a disastrous immigration experience in the United Kingdom.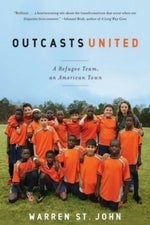 From Mighty Ducks to Angels in the Outfield, Americans love stories about kids and sports. Outcasts United tells the true tale of a Southern town adjusting to the arrival of families from a refugee resettlement program. Although there are at times tension and misunderstanding, this is the inspiring story of children aiming for glory, one that also highlights the importance of community engagement and service.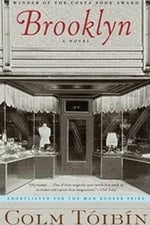 For the relatives who forget that we are all descended from immigrants, Brooklyn travels back to the 1950s, when immigrant families from Ireland and Italy came looking for work (and sometimes fell in love). The protagonist is a reluctant immigrant living out her sister's dream of working in the United States while struggling to overcome homesickness and find her own dream.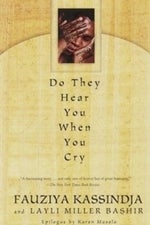 Young Fauziya's story of fleeing a forced marriage and mutilation in Togo seems so much like something that could only happen in a movie that even the immigration judge thought it was impossible. However, as you begin reading about Fauziya's life, you see how heartbreakingly real her situation is. Then, when she enters the United States and is detained pending an asylum hearing, the tale shifts to a devastating depiction of the daily trauma faced by a teenager trapped in prison. This captivating book follows one of the most famous cases in immigration law while providing a deeply personal look at what it means for someone to flee for her life and fight for a safer future.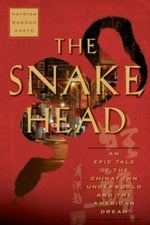 Looking to lure your family in with a crime thriller? This non-fiction story reads like a novel with FBI agents, a criminal kingpin, gang hitmen, and 286 desperate immigrants swimming to shore after their boat crashed off the coast of Queens, New York. The Snakehead digs into the Chinese human smuggling industry, capturing the stories of families fleeing poverty and persecution and the problematic immigration system that victimizes them at every turn. Nothing in this book is black and white. It shows immigration law and all its players in their complicated and conflicted world.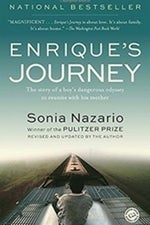 Picture yourself as a teenager. Now picture yourself as a teenager watching a body gets mangled as it falls under the wheels of a freight train atop which you are riding in hopes of reuniting with your mother in the United States. Migrants do not call the freight line through Mexico "El Tren de la Muerte" (The Train of Death) for nothing. Enrique's Journey truly takes you on a journey from Honduras to the United States. Along the way, Sonia Nazaro does a brilliant job describing the risks and motivations that have driven thousands of children to head north alone.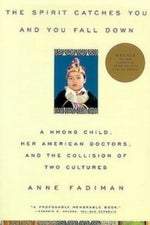 You may have never heard of the Hmong, an indigenous group that fled China en mass in the face of persecution, but Anne Fadiman will quickly get you up to speed with her beautiful retelling of Hmong mythology and history. At the heart of her book lies a cultural clash between well-meaning doctors and the well-meaning family of a child with epilepsy. Mistakes and misunderstanding on both sides abound as a child fights for her life.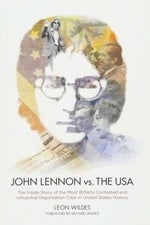 Immigration regulations often intersect with racial and class discrimination, but the story of John Lennon shows how the immigration system can also be abused as a political tool. Through the eyes of Lennon's attorney, this book recounts President Richard Nixon's efforts to deport one of the world's most celebrated musicians. Fair warning: This one gets into the legal weeds and can be a bit academic, but it is an interesting look inside the life of a famous Beatle.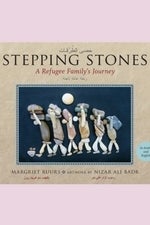 Social justice books for children can be tricky to do right, but this picture book introduces children to the difficult topic of a Syrian family having to flee their home. It is beautifully illustrated with pieces by the Syrian artist Nizar Ali Badr, who creates images of refugees using small stones.
Originally published in the Huffington Post on December 18, 2017
Elizabeth Gibson is a staff attorney in NYLAG's Immigrant Protection Unit and an Immigrant Justice Corps Fellow.